Tips for Teachers and Centers to De-Stress the Winter Holidays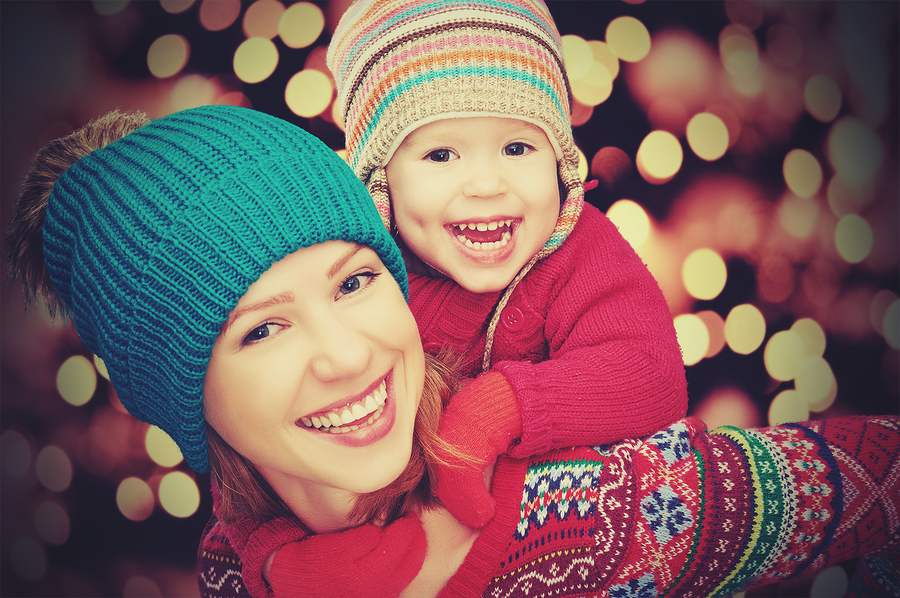 Keep center celebrations, if any, low-key and simple. Young children do not need to be bombarded by special events. They need consistency, structure, and predictability, probably more so during winter holiday time when their family's routines may be changing due to special events, travel, relatives' visits, and so on.
Don't do all the work yourselves! Invite interested parents to bring stories or traditions to share at school, if they would like to. Just bringing in a special holiday storybook that the teacher could read is a contribution. Share your own stories and favorite traditions...feel free to bring these to school if they are soothing and comforting to you, and identify them as such.
Build in supportive staff treats–healthy snacks, scented candles to light at staff meeting time (if allowed) or break time, decorative objects to brighten the environment–pine cones, fresh or dried flowers, well-written articles about developmentally appropriate winter curriculum ideas, have a slipper day where children or just staff, even, wear slippers and feel cozy at work!
Spend a little extra time (promise yourself to spend five extra minutes a day) keeping your classroom environment looking neat! It sounds like more work/stress, but ends up helping you and the children be more relaxed and productive, when materials are easily accessible and in their places and the room does not look like a mess.
Reward yourselves at home with scented candles and/or bubble baths, favorite flavored teas/coffees/hot chocolate, music you love to listen to...some of these can be brought to school as well, if kept in special place so as not to lose them!
Take vitamin C regularly, get a flu shot (it's not too late!)
Turn off the t.v. and sit down with your feet up and read a book or magazine you enjoy.
Have a silent play time with the children at school – prepare and discuss it ahead of time, play soothing music and provide quiet activities for the children to do...art, fine motor manipulatives, doll play, water play, all without words...start out trying it for five minutes only, then try to expand to 10 or fifteen minutes.
Use lots of soothing sensory stuff – cinnamon scented, glittery pine cones or play dough, colored water for water play, invite children/families to bring in small tubes of hand lotion to put on the children, cut out squares of festive fabrics such as velvet and shiny materials, fun-fur for feeling or wearing (if in long strips, can be used as shawls or ties or belts).
Create new center traditions that are soothing and enjoyable to staff...could be in January, after New Year's, creating food for the birds to hang on the trees outside the center, could be sharing holiday stories of this year's celebrations, could be creating a classroom story of some of the winter activities you have engaged in that gets laminated and kept from year to year, could be a family event in January, or a staff event either during the day or after school that requires little preparation and is nurturing and supportive. The important thing to remember is that in order to take care of children from day to day, we must take good care of ourselves as well!!!
Questions or comments? call Nancy Bruski at (847) 475-1828 or post them on our contact form.