Virtual Online Consultation Services
---
For Parents
Given the unusual additional stresses so many families are now facing, with employment issues, working at home, children attending online schooling and parents trying to work and educate their children, behavioral challenges, worries about Covid and the social isolation it is causing, parents are in great need of additional support. I am pleased to announce the following services especially designed to help parents facing these challenges. I am offering these services at significantly reduced fees in recognition of the financial strain so many families are also facing. All of these services will be delivered online, through Google chats, Facetime, Zoom, or Sessions. For those who might prefer it, telephone consultations are also available.
Individual, one time parenting coaching/consultation for parents, 1 hour session
Fee: $50 (sliding scale available for those who cannot afford to pay at this level)
Individual three to five session parenting coaching/consultation series, total of 3 to 5 hours.
First session = 1 hour, additional sessions can be tailored to parent need, can be 1/2 hour or 1 hour.
Fee: 3 - 1 hour sessions, $125 (with sliding scale available)
5 - 1 hour sessions, $175 (with sliding scale available)
Small group online support sessions can also be arranged, for parents of children in similar age groups and similar concerns. These would consist of between 3 and 5 parents and would be offered in series of 3 sessions or more. Each session would be 1.5 hours.
Fee: $90 for a three session series.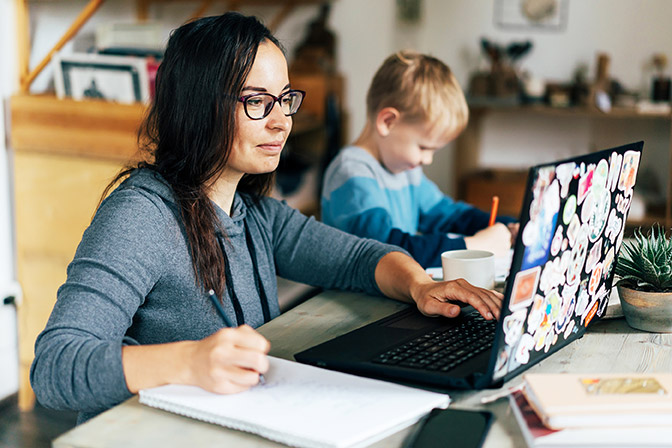 For Teachers
Early childhood teachers are struggling with many challenges as well…safety issues for themselves and their own families as they return to work in early childhood programs that have reopened, their own childcare challenges given online learning in many public school settings currently, challenges of adequately meeting young children's social emotional needs at a time of social distancing, less time available for curriculum planning and team teaching support during a time of financial strain for programs, and so on. Again, these services will be provided on a reduced fee basis.
I will be offering the following services, provided online:
Individual, one hour teacher coaching/consultation sessions
Fee: $25 (sliding scale available for those who are unable to pay the full amount)
Individual teacher coaching/consultation series, between 3 and 5 - 1 hour sessions
Fee: 3 sessions for $60, 5 sessions for $85
Small group coaching/consultation series, including between 3 and 5 teachers, 1.5 hrs per session. Minimum of 3 sessions.
Fee: $45 for 3 sessions
Note: Sliding scale fee is available by prior arrangement for those unable to pay full amount
Coaching/Consultation/Support for Early Childhood Program Directors
Directors are facing a myriad of challenges right now, due to Covid19 and all the new restrictions and requirements it has presented. Just staying in business and paying essential bills has become extremely onerous for many programs that are struggling with lower classroom size requirements. Limitations to staffing and limitations to materials allowed into classrooms present a variety of new demands on directors, who worry about meeting children, families', and staff's professional/emotional needs while keeping programs afloat. Whence cometh their support? I am pleased to offer these new support services to directors in hopes that a little bit of additional support and an opportunity to complain, decompress, and say anything one needs to say will enable directors to regain the energy and stamina needed to keep going, while also strategizing re problem solving in this new environment.
Individual, one hour director support/consultation sessions
Fee: $30 (sliding scale fee available for those who are unable to pay the full amount)
Individual director support/consultation series, between 3 and 5 - 1 hour sessions
Fee: 3 sessions for $75, 5 sessions for $115
Small group director support/consultation groups, including between 3 and 5 directors, 1.5 hrs per session. Minimum of 3 sessions.
Fee: 3 sessions for $60, 5 sessions for $85